7 Reasons Why MeriBachat is the Best App for Discounted Gift Vouchers and Coupons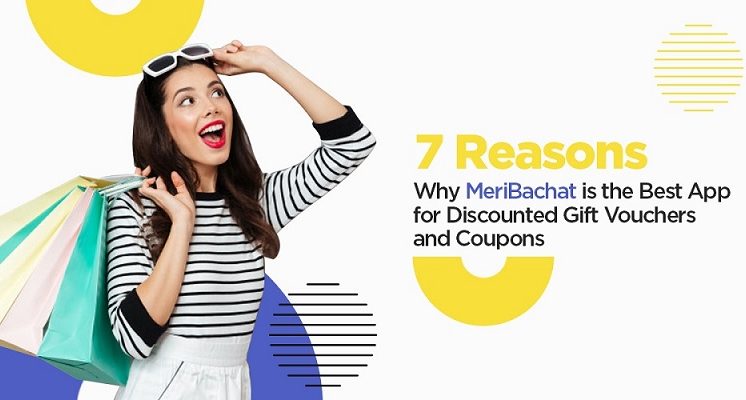 If you are someone with a deep love for shopping, we're sure you must have come across the name MeriBachat! After all, MeriBachat is one of the biggest platforms in India, dedicated to solving your everyday trouble of looking for a great offer on your favourite brands because you don't want to break your bank! In fact, MeriBachat is the only Discounted Gift Card Platform that ensures maximum savings on every purchase. How, you ask? Well, simply by clubbing the best of discounts with the maximum possible cashbacks! However, that is just the tip of the iceberg. There's much more to MeriBachat than incredible savings.
If you've been thinking of downloading the MeriBachat App, the below-mentioned 7 reasons will compel you to do so right away.
MeriBachat App Ensures Hassle-Free Gifting
When you are logged in on the app, simply choose a brand, purchase a gift voucher based on your budget, and send the digital gift card to your loved one via SMS or e-mail! Now, isn't that as simple as ABC? The receiver can then make a purchase based on their preferences, making it a win-win situation for all.
MeriBachat App Provides Unbeatable Offers on Top Brands
More than 450 brands, across 50+ exciting categories – all with some unmatched deals, from dhamakedaar discounts to crazy cashbacks and more. Whether you wish to purchase a gift card for a friend or enjoy these offers on your next shopping spree, you can do it all, with a single click!
MeriBachat App Comes up With Various Festive Offers
When it comes to serving you with nothing but the best, we go beyond the ordinary. Not only do we help you enjoy the best deals on your favourite brands all year round, but we also bring to you some truly off-the-charts deals around various festivities!
MeriBachat App Offers Unmatched Freedom of Choice
Have some extra cash, but can't find something you like? You can now stow away the money by purchasing a gift card of your favourite brand and buy later. Isn't that a brilliant idea? Well, when we say we make shopping exciting, we truly mean it!
MeriBachat App Helps You Earn Instant Cashback
Buying gift cards was never as rewarding as it is with MeriBachat. Every time you buy a Gift Card, whether belonging to a brand or to a special occasion such as a Diwali Gift Card, a Wedding Gift Card, or a Mother's Day Gift Card, you get a chance to earn cashbacks. What's more? You can use this cash for further purchases on the app, or simply redeem it to your bank account!
MeriBachat App Helps you Keep a Tab on Your Savings/Earnings
With our clean and crisp app design, you will be able to keep a track of all your purchases and orders, but more importantly, you will be able to stay up to date regarding your Validated as well as Impending Cashbacks, all in an attempt to give you complete control of your savings and earnings.
MeriBachat App Enables You To Earn By Sharing
The incentives you can enjoy as a patron of MeriBachat are simply endless. If you find an offer or a voucher that you believe is amazing, share it with family and friends. If they choose to make purchases using your shared link, we will offer you a cashback as a thank you. The same holds true when you refer our app to a loved one, and they sign up on the MeriBachat App!
Now that you know the amazing benefits and features of the MeriBachat, make sure you download this amazing app for discounted gift vouchers and coupons.