Cashback Offers Are Easily Redeemable!! Here's How!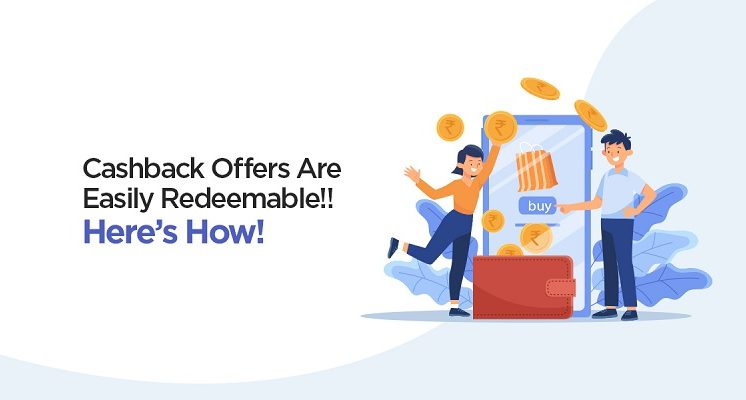 Over the past few years, Cashbacks have become one of the most enticing offers that a brand can offer and that a customer can enjoy! The reason behind this is simple. When you purchase a product or service with a cashback offer, you receive a stipulated percentage of the amount that you paid. This implies that a cashback is essentially a way of getting money off the things you purchase. Simply put, cashback, at its very core, is an incentive offered to you by a brand as a way of thanking you for the purchase.
Imagine making a purchase of Rs. 1,000 from one of your chosen brands, and getting a 20% cashback on the same. This implies you will earn back a whopping Rs. 200 off your purchase! Now doesn't that sound simply amazing?
The Problem with Cashbacks
Almost all buyers get enticed with the opportunity of earning cashbacks. After all, there doesn't exist any other offer, where you are literally being paid money to buy a product or service. That said, many customers are wary of availing cashbacks, mostly because of the following reasons –
Non-Adherence – There is a supposed belief that not all cashback offers work, i.e. there are instances when a customer buys a product with a cashback offer but doesn't receive the promised amount.
Dysfunctional Links/Codes – When a customer finds a 'link' or a 'cashback code' on a third party website/app for a given brand, but is unable to use these while making the purchase due to errors like – Invalid Code, Expired Link, Minimum Purchase Requirement Not Met, etc.
Unavailability of Customer Support – There are instances when a customer receives no cashback, or a lower cashback amount than expected and wishes to get in touch with the third-party provider of the offer. However, due to the lack of or complete absence of a reliable Customer Support system is unable to get their grievances resolved.
The Solution for Assured Cashbacks –MeriBachat
When it comes to making sure that cashbacks are not only guaranteed but also are easily redeemable, MeriBachat App and Website do a great job! Here's how –
Simple Steps – Making a purchase that is teamed with an exciting cashback offer is more than just convenient with MeriBachat. All you need to do is follow these simple steps –
You visit your desired online store via the MeriBachat tracking link from the website, or via the App.
You make a purchase either by Paying Online or via COD.
Your purchase is tracked within 24 to 48 hours and is then added to your MeriBachat account. This will show under the "Pending Cashbacks" section in your profile.
The sale will be validated within 60 to 75 days. It is at this point, that status of the Cashback will be changed from "Pending" to "Verified".
Easily Redeemable – When you make a purchase using MeriBachat, the moment your Cashback status becomes 'Verified', the amount received as cashback will be reflected in your MB Wallet. You can then use the same to make any further purchases – either for discounted Gift Cards or for other Cashback offers.
Assured Validity – The MeriBachat UI/UX is designed such that you are directed to the brand offering cashback through the tracking link, which implies that the cashback offer is applied even before you start adding products/services to your cart. Since you do not need a 'Code' at the end of making the purchase, there is no possibility of the Code being expired, non-functional, or not-applicable for a certain purchase. Hence, you can always rest assured of reaping the benefits of the cashback offer as promised. Simply put, with MeriBachat, you get what you see!
Round-the-Clock Customer Support – You can always get in touch with the ever-so-helpful and always available customer support staff at MeriBachat in case of any issues.
Now that you know all about the 100% reliability of the MeriBachat Platform, and the sheer ease with which you can redeem the Cashback offers on your favourite brands, make sure to download the Discounted Gift Cards And Cashbacks – MeriBachat App right away!