Valentine's Day Gifts Just Got More Affordable, Thanks to Some Amazing Meri Bachat Offers!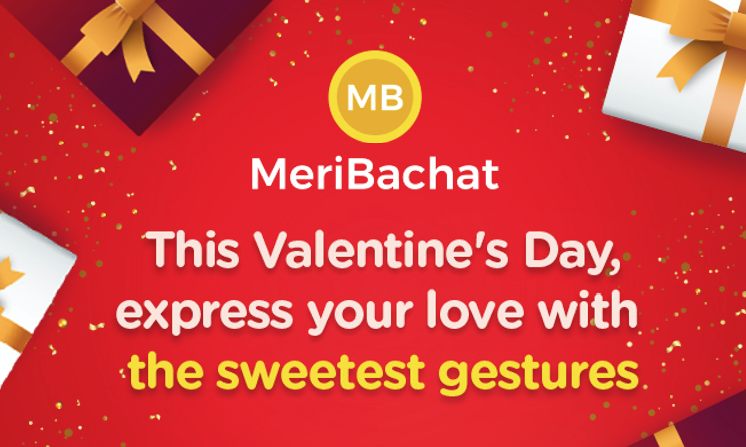 Valentine's Day is one of the most endearing times when you get to express all your love, care and thoughtfulness for that special someone. Right from taking them out for a quiet, romantic evening, to showering them with Valentine's Day special flowers, gifts and goodies, everything about this day is a manifestation of the special bond that you share with them!
That said, celebrating Valentine's Day in its full fervour can often prove to be a costly affair. Right from the restaurant bookings to the cards and gifts, everything is a tad costlier due to the 'season'. Besides, when you want to go all out with your loving gestures, the prices can add up rather quickly. Of course, you can't let these prices come in the way of celebrating your love! And that's precisely why MeriBachat ought to be your go-to-place.
Affordable Valentine's Day Gifts From Your Favourite Brands
The idea of keeping your Valentine's Day Gifts affordable, by no means, suggests that you have to compromise on the quality, or the presentation of these gifts. In that case, how exactly can you get the most desirable yet affordable gifts for Valentine? Well, the answer is simple. Log on to Meribachat or download the MeriBachat App for Discounted Gift Cards and Cashbacks.
To make this special day, even more amazing for you, MeriBachat brings to you 2 remarkable offers on the most desirable brands. Want to know more? Don't worry; we'll let you in on these not-so-secret offers.
Ferns N Petals Valentine Special 30% Discount
We all know when it comes to choosing the most precious flowers, chocolates, cakes and gifts for your loved ones, there's possibly no place better than Ferns N Petals. The reason is simple. Not only does FnP has one of the widest ranges of Valentine's Day cards and gifts available, but they are also known for their prompt delivery. In fact, if and when requested, Ferns N Petals also helps with the midnight delivery of cakes and flowers, making it a popular venture amongst those who want to revel in the perfect gift-giving experience!
At MeriBachat, we know just how special this brand is and are therefore offering a special 30% Discount on Ferns N Petal Gift Cards! You can either use these discounted gift cards to pick the perfect gift for your loved one or can even send them the Gift Card as is so that they can pick the gifts they like the most. Either way, you will be able to enjoy a memorable Valentine's Day, that too at a whopping 30% discount. Exciting, isn't it?
Archies Online Valentine Special 25% Discount
Yet another brand that is known for its praiseworthy array of Valentine's Day Gifts is Archies! Accessories, Jewellery, Home Décor, Stationery, Mugs, Personalised Gifts and more – Archies Online has it all! Over the years, Archies has gained a reputation for offering Valentine's Day Gifts that are as useful as they are adorable, and as extravagant as they are pocket friendly. Simply put, you just can't go wrong with an Archies Gift for your loved one!
It is for this very reason that we, at MeriBachat, take immense pleasure in offering a special 25% Discount on Archies Gift Cards. What's more? After availing of the 25% discount on our website/app, you can also revel in the up to 50% discount being offered on Archies Online! Now, that's what we call the perfect icing on the cake!!!
So, wait no more before you make the most of these wondrous Valentine's Day Gifts Discount Offers, and celebrate your special day in style!