Gift Cards – A Perfect Gift for Every Occasion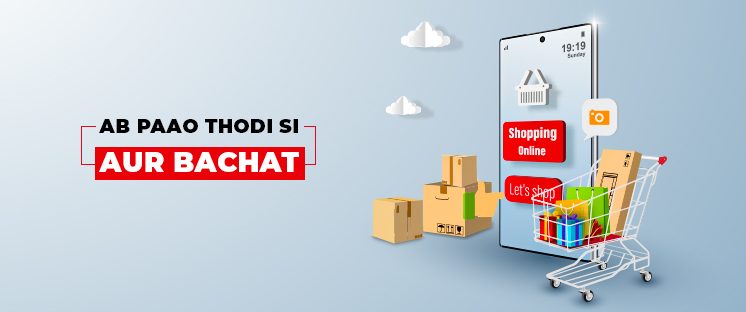 A Gift Card, also known as a Gift Voucher or Gift Certificate is essentially a prepaid debit card, loaded with a specific amount of money, which can be used to make payments against purchases at select stores/brands. While some gift cards come in the shape and form of actual debit cards, in today's times a vast majority of gift cards are digital in nature and are offered in the form of a text message or email.
A Gift Card, as the name suggests, often proves to be an excellent present for a loved one, especially when the gift giver in unsure of the receiver's choice, wants to give the user a token amount for one of their beloved brands, or is on a strict budget!
DID YOU KNOW?
An increasingly large number of people are now using Gift Cards for themselves! And, why not? After all, who in their right mind would like to pass on a Gift Voucher that promises them some amazing discounts and even cashbacks from their favourite brands!
How Gift Cards Work?
When you present a loved one with a Gift Card, they will usually receive a text message or an email with the details of the card. When it comes to using the Gift Voucher, they can either make in-store purchases or online purchases of an amount equivalent to or higher than the value of the gift card. That being done, at the time of 'Checkout' either on the website or in the store, they can present their voucher details. The amount on the voucher will be deducted from their billing amount, and they can choose to pay the remaining amount using cash or card if required.
Why Gift Cards Are the Perfect Gift for Every Occasion?
Choosing a gift for a loved one is often easier said than done. Right from the almost mandatory exercise of hopping from one shop to another in search of the gift to finally finding something decent enough, only to realise it doesn't suit your budget, it is all a hassle. Even in the rare case where you do find something amazing within your budget, you still have to go through the trouble of wrapping it up, carrying or couriering it to the recipient's home, and constantly worrying whether they will appreciate the effort behind it, and more importantly the gift itself!
We're sure that by now, you must be imagining the innumerable times you have experienced these issues, while choosing a gift and how you disliked the process, regardless of the outcome.
A gift card is the most potent solution for all of this and more! At MeriBachat, you can buy gift cards of various denominations as per your budget, without the fear of going overboard with your spending. Moreover, you don't need to wreck your brains as to whether the receiver will actually like the gift you are choosing for them. With an MB Gift Card, they can purchase whatever they wish to from their favourite brands, both through online shops as well as at physical stores!
If you still have doubts regarding why Gift Cards are simply the best, don't worry, we'll spill the beans for you. Here are some astounding reasons why Gift Cards make for the perfect gift, no matter the occasion.
Gift Cards Help You Stay Within Budget
Have you ever shopped for a friend, trying to find something for say, Rs. 1,000 but ended up liking something that costs Rs. 1,450. What do you do next? Either let that amazing gift slip from your hands or end up paying almost 50% more than your desired amount! You don't need us to tell you that this is far from ideal.
On the contrary, if you purchase a Gift Card, you can almost always stick to your budget. Want to spend Rs. 1,000? Get one or more Gift Cards that sum up to the same amount. There's no need to overstep. If your friend finds something within the same amount, great! If not, it is up to them to pay the remaining amount. Win-win. Isn't it?
Gift Cards Help You Enjoy High Savings
When you buy a Gift Card or a Gift Voucher from a portal like MeriBachat, you can always be sure of getting up to a 15% discount on the price of the voucher. And that's not all. In most cases, you also stand a chance of getting a cashback in your MB Wallet. Imagine gifting a Gift Card worth Rs. 1,500 to a relative, while saving a whopping amount of Rs. 150 – a perk that you cannot always enjoy while shopping for an actual gift. We bet this is a more than a compelling reason for you to invest in a Gift Card for a loved one.
Gift Cards Offer you Unbeatable Flexibility
There are times when you don't REALLY know what the recipient really wants! Imagine the scenario of a Secret Santa activity at the office or that of your friend's fiancé's birthday. These are the people you don't really know inside out and therefore are often incapable of choosing an ideal gift. This is where Gift Cards come to your rescue. Not only will you be able to fulfil your obligation in a thoughtful way, but the Gift Card will also give the recipient the much-needed flexibility to choose something they truly desire.
You might be thinking, if flexibility is what we want, then isn't cash the perfect option? Well, imagine gifting an envelope full of cash to your sister-in-law, your mother, or that office colleague we spoke about earlier! You know it well, cash wouldn't cut it and will in fact look rather insensitive, almost as if you simply didn't care enough to buy something for them!
Gift Cards are Extremely Memorable
It is said that when you create or choose something with careful consideration, you tend to be more emotionally attached to the same. This, in fact, is the whole philosophy behind all the DIY furniture that IKEA sells. And this is precisely why Gift Cards prove to be much more memorable and cherished, than any other gift. Not only does a gift card conveys your thoughtfulness to the recipient, but also allows them to carefully consider the various possibilities regarding how, when, and towards what product or service they wish to use the card. When they spend the voucher amount after such diligence, whatever they buy will remain precious to them, for a long time to come.
Gift Cards are Considered Thoughtful in Nature
While there are people who believe Gift Cards are generic in nature, they are in fact, quite thoughtful. This is especially true if you choose it from a specific brand that the recipient truly loves. For instance, your sister will most likely adore you for giving her a Nykaa Gift Card, your EDM music fanatic brother will love you for a BookMyShow Gift Card, and similarly, your blogger friend will immensely appreciate a Chroma Gift Card. After all, only when you know their interests and care for them enough will you be able to choose such apt Gift Cards for them that too while respecting their freedom of choice!
Gift Cards Can Help you Enjoy Additional Offers and Discounts
While most Gift Cards themselves come at a discounted price, the recipient of the Gift Card can get lucky, if there's already a sale going on at the selected brand. For instance, you gifted them a Gift Card worth Rs. 1,000. They go on the site to purchase a set of speakers which are priced at Rs. 2,000, but the e-store has a 25% Discount Sale. In such a case, the MRP of the speakers comes down to Rs. 1,500. Since your friend already has a Gift Card worth Rs. 1,000 they only have to pay Rs. 500 for a product which would have originally cost them Rs. 2,000. And that's not all. You know, that you purchased the Gift Card at a 10% Discount, and only had to pay Rs. 900 for it! So, you both have additional savings, and in turn, you both are sufficiently happy!
Gift Cards Ensure Ample Convenience
If you purchase a gift for a friend, relative, or even your special someone, you will either have to hand-deliver it to them or worse courier it to them which may cost you a substantial sum of money depending on the size of the gift. And before we forget to mention, you would have to gift wrap it, complete with an appropriate card before you even think of delivering it. On the contrary, sending the modern-day e-Gift Card is a much simpler task. All you need to do is enter their contact number, and Bam!, the Gift Card goes straight to their inbox! Now, that's what we call convenience at its very best.
And did we mention? You can buy a Gift Card at the absolute last minute, without any advance planning whatsoever. Imagine the face-saver it can prove to be, especially when you just didn't remember that a special occasion was coming up, or simply didn't have the time to put in!
Gift Cards are Easy to Redeem
More often than not, a physical git cannot be returned or exchanged by the recipient, due to factors like change in location, lack of a purchase receipt, and store guidelines. Gift Cards, on the other hand, can be easily redeemed anywhere across India, through retail outlets or online stores, depending on your choice of card. All that the recipient needs to do is provide the details of the Gift Voucher at the billing desk in the outlet or the checkout page of the e-store. Simple as that!
In short, Gift Cards tick all the boxes of a perfect gift, minus all the budgeting, choosing, shopping, wrapping, and couriering hassles! What more? A meticulously chosen Gift Card will always receive the utmost heartfelt appreciation from the recipient. Now, isn't that what you truly want from a gift-giving experience!
Buy Gift Cards for Every Occasion in India at MeriBachat
Now that you are convinced of the multiple benefits that Gift Cards entail, you must be wondering where and how to find these Gift Cards. Well, don't you worry, because we have your back! MeriBachat is one of the largest platforms in India that offers Gift Cards and Gift Vouchers of more than 450 well-recognized brands. In fact, we have in store select vouchers for every occasion possible. Whether you're on the lookout for a Diwali Gift Card or a Mother's Day Gift Voucher, whether you want a Christmas Gift Card or a Valentine's Day Gift Voucher, we have a wide range of assorted Gift Cards for every occasion, only for you!
Gift Card for One and All – Only at MeriBachat
As you may have guessed by now, we can prove to be of complete assistance to you when you need one or more Gifts for Mom, Gifts for Dad, Gifts for Boyfriend, Gifts for Girlfriend, Gifts for Fiancé/Fiancée, Gifts for Spouse, Gifts for Siblings, Gifts for Colleagues and more.
No matter the person, no matter the occasion, with MeriBachat by your side you can always rest assured of finding the most pocket-friendly exciting Gift Cards for friends, family, and even for your own self. Explore Gift Cards across 450 Brands under 50+ Categories such as Fashion, Electronics, Travel, Jewellery, Health Care, Dining, Entertainment, Everyday Needs and much more. The value of our Gift Cards range from ₹50 to ₹20,000 so that you always have the freedom to pick the one that best suits your budget and more importantly, that is sure to bring a bright smile on the recipient's face!